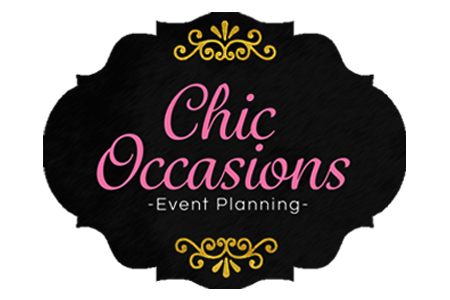 So you're engaged!
Congratulations ! You made it passed your awkward first date, your nerve racking first kiss, and now you're embarking on a new journey in your life, your wedding day! This is a very exciting and special moment in your life so why not enjoy your engagement and let a professional assist you in your planning process. At Chic Occasions Event Planning we are committed to making your big day, the BEST DAY EVER so here are 3 tips to get you started on planning your big day:
Announce your engagement

– Decide how you want to announce your engagement. Are you a simple couple where a Facebook post and Instagram flick of your engagement ring will suffice? Or are you more of a couple who likes to have the spotlight on them by throwing an engagement party? There are many ways you can announce your engagement. You could set up a photoshoot to take engagement photos or make an engagement video. You could get real creative and send out whimsical "

business card

" like announcements to surprise your friends and family with. Our top 3 favorite ways to tell your friends and family are: 
🎨.Creating a Pictogram. 
💑.Charades!  
😱.Surprise friends and family with your announcement! 
These are just a few ideas to get you started on announcing your engagement. Whatever you choose, just make sure you tell your parents first! Not your dog, not your cat, not your best friend from 3rd grade, tell your parents! It is proper wedding etiquette that your parents are the first people informed about your engagement. Out of respect, before you tell anyone else, let your parents know first! On more tips of wedding etiquette continue to Section 2 .  
      2.  Hire a Certified Wedding and Event Planner. – It is a major key to hire an event planner because they will know the latest wedding tips and trends. They will handle all vendor/venue meetings and speak as your representative handling all the hard work while you relax and prepare yourself for your big day. Our 3 major reasons you need to hire a planner are:
💰. It saves you money.  
🕓. It saves you time. 
🏰. They help you choose the best venue. 
Many brides will hire a wedding planner after they realize they should be the host of their wedding day and not the one attending to the last minute details. It is best to have the assistance of a professional wedding planner to execute your vision of your perfect day. Continue to Section 2 for tips on How to Hire a Wedding Planner.        
      3.  Figure out your budget and ways to finance your wedding – Before you start throwing out wild and elaborate ideas at your fiancé', know your budget and find out how you can save money and still have a magical day without breaking bank.
You have to know the pros and cons of your wedding choices and make a decision on which best fits your vision and budget. We here at Chic Occasions are here to help-  For more detailed tips on how to save money on your wedding continue to Section 2 .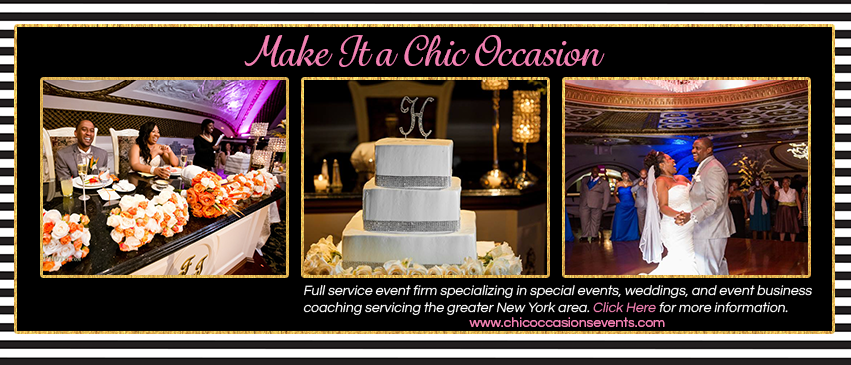 These are just a few simple tips to jumpstart your wedding planning process. Come back soon for Section 2 for more detailed tips on how to Announce Your Engagement, Hire a Certified Wedding & Event Planner, & Finance Your Wedding while staying within your budget!