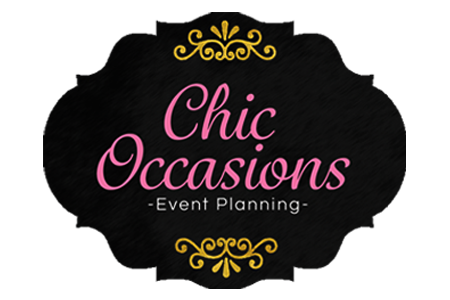 SECTION 2
A.Wedding Etiquette
What is Wedding Etiquette? Wedding Etiquette are the rules, culture, traditions and wishes that the bride, groom, AND their guest should follow out of respect for the big day. Here are a few common questions that come up during the wedding planning process:
1. Does the maid of honor have to throw the Bridal Shower?
•The answer is yes. In the past the bride's mother would throw her a bridal shower but now it is traditionally the maid of honor official job. If you can not be in the wedding you must let the bride know right away.
2. Should I bring a gift to the engagement party?
•It is not required that you bring a gift to the engagement party but it would be nice. No one wants to show up and be "that friend" that didn't bring a gift. A card with money will suffice.
3. Should I bring a gift to the wedding?
•You do not have to bring the gift physically to the wedding but you may purchase something off of the couple's registry.
4. Should we use our parent's name on the invite?
•If your parents are paying for the wedding then yes of course! If not, you are not required and it is totally up to you.
5. Can we post pictures of the bride and groom on social media?
•After the wedding. You must ask the bride and groom what they want. Some couples who Instagram will have you hashtag their wedding so they can catch all the moments they may have missed socializing during the event (ex. #JoshAndAnilasWedding)
6. Can someone else besides my dad walk me down the aisle?
•It is perfectly ok to have whoever you may want to walk you down the aisle, may it be a grandparent, aunt, uncle or any close family member. It is totally up to you.
7. Can I invite people to my ceremony but not the reception?
•Only if the ceremony and reception are at separate locations! If not, then no!
8. How long should I give guests to RSVP?
•Respectively 6-8 weeks If you are having 300 + guest you should give them 8 weeks to respond, and if you are having less than that you should give them 6 weeks to respond.
9. How should I dress the invitations?
•You could choose to take an unique approach and make your invitation wording how you wish, but if you like more traditional you would make the announcement as your parents.
10. Whose name goes first on the invites?
•In the past the groom's name would go first on the invitations but now it is traditional that the bride's name be first.
11. Can I put on my RSVP card that monetary gifts are preferred?
•NO! It is not polite to ask for money as a gift from your guest. It may come off as tasteless and tacky.
12. How can I state no kids allowed?
•On the invitation you may write: "Adult only reception to follow". Children may come to the ceremony.
13. Do I have to pay for my own bridesmaid dress?
•95% of bridesmaids will & should buy their own bridesmaid dress. Sometimes the bride will.
14. What if I can not afford to purchase my own bridesmaid dress?
•That is totally ok! But let the bride know as soon as she asks you to be a bridesmaid out of respect and cautious of her time to make arrangements.
Rules:
1. Let the bride and groom tell people they are engaged!
2. Ask before posting pictures of the bride and groom
3. Text, and call to speak to the couple directly of any questions regarding the wedding. Do not post any questions on social media!
4. Do not be on your phone at the wedding!
5. Follow directions on RSVP. Send back on time.
6. Tell your parents first that you are engaged before posting to social media.
7. Decide when to change your relationship status on Facebook.
8. When posting pictures of your ring DO NOT say how much it is.
9. Stay off your phone at the wedding. Put it on silent or completely turned off.
10. Send out traditional paper invites! No email!
Roles of the Bridesmaids & Groomsmen:
•Know the schedule and remember today is not about you! Keep the bride/groom calm and looking good.
•Do not take forever to get ready. It is very rude to keep the bride/groom waiting for you on their big day.
What if my Bridesmaids aren't getting along?
•Let them know their role. You can take them to brunch and treat them good. Tell them what you would like and not like. Sit down with them and discuss any concerns they may have. This way things will run smoothly and no one should be butting heads.
B.How to Hire a Wedding Planner
1Know your Planner's Experience Level
•How long has he/she been in their profession? The more experience, the more connections to suppliers such as vendors, airlines, and hotel reservations they will have. If you can't find the time or if you are on a budget, getting a well experienced wedding planner is important. They can give you a wide range of options and all you have to do is sit back and approve everything.
2. Be Aware of Budget and Talent Fees
•Keep in mind that you get what you pay for. Meaning, if you hire a professional with a good resume they come along with a "hefty" talent fee. The talent fee largely varies depending on the profile of the professional that you intend to hire. Getting carried away might cause you to lose track of your finances. Stay focused on what you want out of your wedding planner and what their profile says they can best do for you. Don't get too amazed with their extensive resume that you forget about your budget.
3. Theme Expertise
•Some wedding professionals are highly regarded for their expertise in planning certain wedding themes. Before you finally hire one, it is very important that you find out which theme is her expertise. Why is this important? The planning and the execution process of a beach wedding and a formal indoor wedding are very different. The suppliers needed for each theme are also not the same. Hiring someone who has a proven expertise in a specific theme can reduce the risks of unexpected problems on the big day.
4. Budget and Talent Fees
•How much are you willing to spend for your wedding planner? The talent fee largely varies depending on the profile of the professional that you intend to hire. Be careful not to get too overwhelmed with certain profiles. As expected, the good resumes come along with a hefty talent fee. Getting carried away might cause you to lose track of your finances.
5. Talent and Personality
•Make sure that you hire a wedding planner who will mesh with your personality. On the wedding day, tension and stress will inevitably start to rise. Incompatibility with your wedding planner can cause delays and other last-minute glitches to arise as a result.
6. Client Testimonials and Feedback
•The best way to check on your wedding planner's performance is by talking to her former clients. If she has a website, simply check for customer feedback. You can also go directly to the previous clients which she has worked for and inquire directly.
Who doesn't want to have have a successful and fun wedding day? Every one of us wishes to have one. If you are not interested in going through the wedding preparations by yourself, make sure that you hire a planner who's just as committed as you are in making your day a success.
Keep these tips in mind before finally hiring your wedding professional!
C.How To Finance Your Wedding
•It is that simple. Invite family and friends who spend time with you as a couple. Don't just invite everyone that you know. The price of food and alcohol are calculated on a per person basis, so the more people you have the more expensive your total cost will be. If you have a guest list of 100 people and it cost $100 per plate you save $10,000 rather than inviting 200 people. Friends you haven't seen in a long time are great candidates for your cut list.
2. Location/Venue
•Having your ceremony and reception at the same location can also save a heap load of money. This way there is no extra cash going towards transportation. If you really insist on having two different locations, you could host your event in a nontraditional location, such as a park, zoo, restaurant or more offbeat locations that have some meaning for you. Also look for banquet halls that offer military discounts. Never be afraid to ask and to negotiate the price. Most places would rather offer you 10 percent discount than lose you as a client.
3. Food & Drinks
•Serve signature cocktails that require only one type of alcohol and select a few other options like champagne for toasting and ask to stock a few other bottles based on the wedding party's preferences. This is called a limited bar. Most reception venues charge for every bottle open even if it was just used for one drink so keeping this in mind will prevent burning a hole in your budget. You could also go for a more nontraditional event. Instead of having a seated dinner, have an outside picnic or BBQ. You can rent your favorite food trucks to cater at your wedding. Also choose a venue that will allow you to bring your own alcohol. This can save you a lot since banquet halls usually have a higher markup on liquor prices. When it comes to your wedding cake, order something small and elegant that is used for the cutting ceremony. Keeping your cake simple is key. A cake with layers takes more time to make, and labor prices will be the downfall of your budget. You will also want to have a sheet cake in the kitchen for serving to your guest.
4. When To Have Your Wedding
•Make it a daytime reception. It's always cheaper to serve lunch or brunch than dinner. Schedule the wedding in off- peak times. When you have less competition for dates, you have a better chance to negotiate. You can knock off 20 to 30 percent of the cost of a wedding by planning it for November, or January through March, with the exception of Valentine's Day. You do not want to hold your wedding on a Saturday; it is the most popular day of the week for weddings which makes it the most expensive day. Instead it is best to choose a weekday or Friday or Sunday.
5. Flowers
•Flowers are not expensive, it is the labor that makes the price sky rocket. Consider making your own centerpieces for your reception or rehearsal dinner. This will take up some of your time but you will be able to order flowers at wholesale prices or even purchase ready wedding flower packages from Costco. Artificial flowers cost more than real flowers due to the fact that they are long lasting; so keep that in mind when choosing your floral arrangements.
6. The Dress
•It is best to shop designer or sample sales. It is common to save up to 70 percent on gowns, headpieces, veils, and shoes at a sample sale. Visit your favorite designers' website and look for their "touring list". Sign up to be on the mailing list at you local bridal gown shops. You must shop around to catch a good deal! Another way to save big on your wedding dress is to wear your mother's from her wedding. This is a well known tradition and is a heartfelt  way to show your mom your appreciation.
7. The Honeymoon
•Fly off peak and avoid traveling during high season. Take flights during the early morning, late night, or on Wednesdays, Tuesdays, or Saturdays. Decreased traffic means less chance of a delay, which equals less money spent at the airport shops when you become bored. You may also want to get a package deal instead of purchasing plane tickets, hotel, and food separately, this will help you save a heap load of cash while traveling.
These are just a few simple tips to jumpstart your wedding planning process. Keep coming back for more information on how you can best create your dream wedding!